Facilities
Jim and Patricia Dreaper have an invaluable resource in the Greenogue estate that covers over 200 acres of land, allowing for extensive and varied exercise and grazing options. On the land to the north, across the river, is a recently installed sand gallop that eliminates the setback of waterlogged or frozen ground.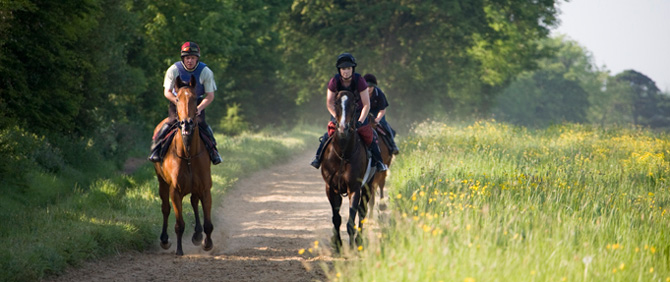 Young horses are put through their paces over the infamous 'baby fences' and there are a variety of open ditches to work new arrivals from the very basics. The large grass gallop is laid out to allow for both hurdles and steeplechase fences. To the north of the yard is a newly constructed stable unit and acres of land grassland. There is also easy access to an all-weather hill gallop and the nearby beach at Mornington.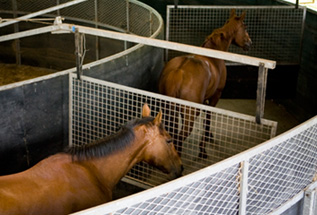 The yard itself has seen important changes over the years. While the original stone stables remain intact, there have been developments in other areas. The recently installed walker and sand arena are used to great effect and regular access to a nearby beach and all weather gallop provides each horse with the most suitable training programme.
Greenogue is perfectly located to easily reach all major racecourses and amenities. Fairyhouse is just a few miles away, all motorways can be reached within minutes and it is also conveniently close to the airport. Horses are transported either by the yard's jeep and trailer or new horsebox which is sponsored by Just Lite.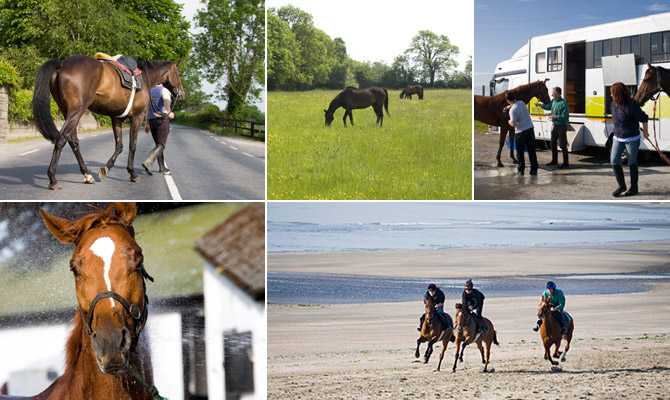 There are many more images of our facilities in the gallery.